Posted by Reedyn | 40 Comments
Each week or thereabouts here at Ask A Jedi, we'll meditate on the finer points of the healer's role in Star Wars: The Old Republic. No matter where your allegiance lies, you're sure to find guidance here in the Halls Of Healing!
The User and the Interface
Some time ago, we ran a poll on whether you think add-ons and User Interface customization should be implemented in the game. It is one of the most hotly debated topics of all time in the world of MMORPGs and there are many good arguments both for and against the idea.
For those of you who are completely new to MMORPGs and gaming in general, the interface is made up of the parts of the game that connects you (the player) with the character. In general "User Interface" is directed specifically at the layout and design of the game controls. In reality, the User Interface is everything from the way key bindings works  to how certain elements in the game give you signals in form of sounds and much more. It's how you communicate with the game, and how the game communicates with you.
In part 1 of this series, we will take a look at how the visual elements of the user interface are designed in the game, compare it with the User Interface of the largest MMORPG, World of Warcraft – all from the perspective of a healer.
Anyone who has spent a decent amount of time healing in an MMORPG, or any game for that matter, has probably realized that healers needs to rely on the User Interface much more than any of other roles. We constantly need to keep track of current health levels of the entire group while still doing everything else that pertains to raiding. It's also widely known that the good healers aren't the ones who just stare at their health bars, but rather the ones that keep their eyes on what's going on in the encounter.
This being said, the quality of the Interface is a big concern to us healers.
The Interface of The Old Republic
Earlier this year Michael Voigt, the Lead UI Artist at BioWare wrote an extended blog about the progress of the User Interface in Star Wars: The Old Republic, explaining the process from original thoughts to what we currently see.
In this blog he touches on several key elements in building a great User Interface, such as the layout, grouping of elements containing the same information, and many aesthetical aspects.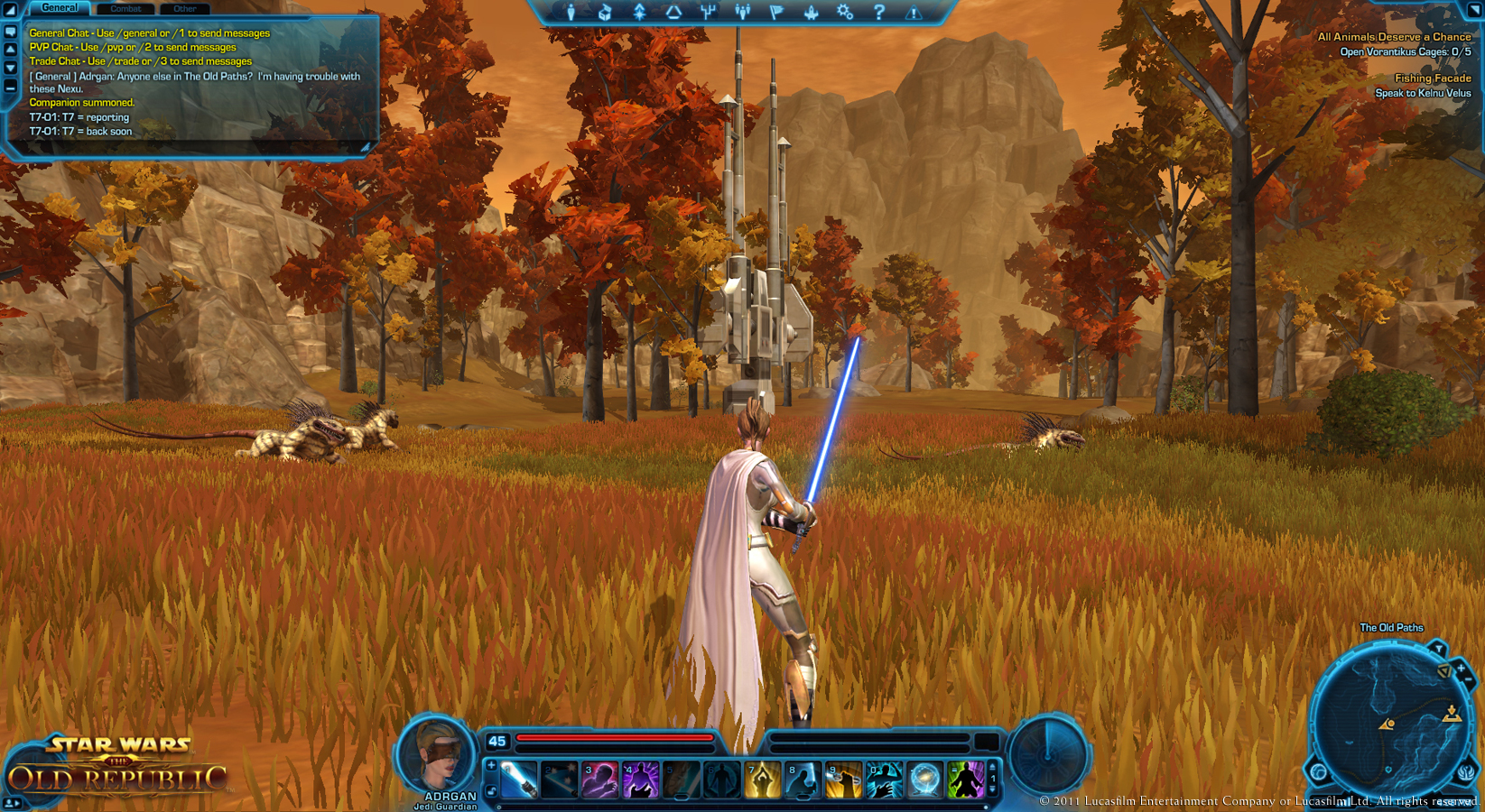 Read More